Uncategorized
Games of throne Pathfinder: Come And Take A Look At The Kingmaker 2 Updates
As PaizoCon continues, Paizo unveiled some new plans about the 2nd Edition update to the popular Kingmaker Adventure Path. Check 'em out! With a return to one of the most beloved Adventure Paths of all time in the works, and some amazing new cover art on display, it's time to check back in with the…
Games of throne
As PaizoCon continues, Paizo unveiled some new plans about the 2nd Edition update to the popular Kingmaker Adventure Path. Check 'em out!
With a return to one of the most beloved Adventure Paths of all time in the works, and some amazing new cover art on display, it's time to check back in with the 2nd Edition update for Pathfinder's Kingmaker.
via Paizo
Where it All Began: In 2010, Pathfinder's Kingmaker Adventure Path raised the bar on what a tabletop fantasy RPG campaign could be. With open-ended sandbox-style adventures, Kingmaker beckoned players to claim their throne and carve a new nation out of the treacherous River Kingdoms, map hex by map hex. Tens of thousands of gamers answered the call, ranking Kingmaker among the best-known and best-loved tabletop campaigns in history.

In past years, we've published hardcover collections of our popular Rise of the Runelords and Curse of the Crimson Throne campaigns, returning beloved out-of-print favorites updated with new bridging material, new illustrations and maps, errata, and numerous additional improvements. This campaign brings Kingmaker into the same fold.

Into the Digital Realm: Last fall, Owlcat Games released a best-selling computer game adaptation of the Kingmaker campaign, adding new adventures, new mysteries, and more than a dozen new companions to accompany the players as they expand their holdings from a single fortress to a burgeoning empire. A new generation of rulers have schemed and sliced their way to the heights of power in the River Kingdoms, and interest in the Kingmaker campaign has never been higher!

Kingmaker's 10th Anniversary: Next year is the perfect time to celebrate with a brand new collected and expanded hardcover compilation of the Kingmaker campaign for Pathfinder Second Edition, along with a little something special for our friends who prefer 5th Edition or the first edition of Pathfinder.
There's the campaign, now here's a look at the new cover art: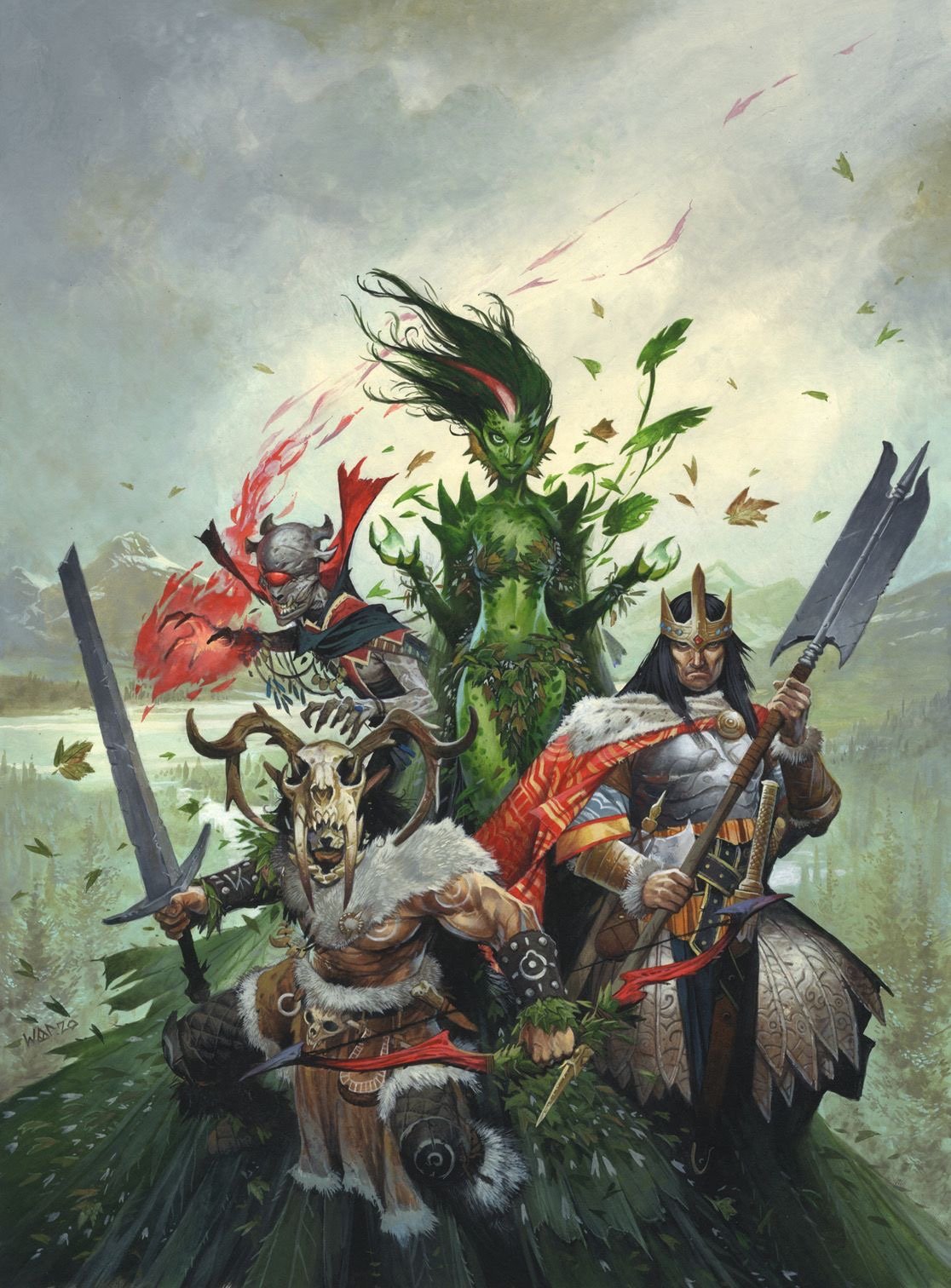 Currently, Paizo is finalizing their map turnovers for the campaign's various Flip-Mat Multi-Packs, and soon will be "fine-tuning the updated and expanded kingdom building and mass combat rules, and ordering new art for characters, creatures, and scenes both new and old."
You can expect to see more soon, with the release scheduled for later this year.
Happy Adventuring!
Real Life. Real News. Real Voices
Help us tell more of the stories that matter
Become a founding member
Subscribe to the newsletter news
We hate SPAM and promise to keep your email address safe